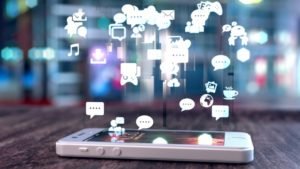 Social media essentially functions as a massive loudspeaker through which aspiring musicians, artists and entertainers can reach an audience of an almost limitless size. The issue, of course, is that everyone and anyone is able to access these figurative speakers, making it difficult for even the most talented artists to stand out from the crowd.
Luigi Wewege
believes that there are several highly effective strategies for overcoming this minor obstacle provided the artist has a message that will resonate with the audience they are trying to reach.
According to the expert, artists who wish to be heard through the powerful speakers found in concert venues all over the world have to understand precisely who makes up their prospective target audience. Once the target audience is identified, the artist has to communicate with those individuals in a manner that ensures not just their continued engagement, but also their loyalty as future promoters. This is how an artist can begin to spread their music and their creativity with the help of a team of ambassadors who can vouch for the talent they have already witnessed while also feeling a sense of personal investment in the artist's continued success.
Creating a powerful platform through social media requires the help of others, and reaching out to those who have already cultivated a solid following of their own is just one of many steps involved in this process. There is a lot of work that goes into any kind of success, regardless of the profession one is pursuing or the level of natural talent he or she possesses.